SOLUTIONS
TO PROTECT
YOUR CARGO
Specialists in lashing systems
for the protection of goods
Inflatable bags and sacks, lashing systems,
insulation, desiccants and protection of goods

At J2 Servid we offer a wide range of solutions so that your cargo reaches its destination in perfect condition, whether by road, sea, air or rail transport.
We study the case of each client, advise them and offer the product that best fits each need.
At J2 Servid we are constantly researching new solutions and innovating new products to protect your cargo.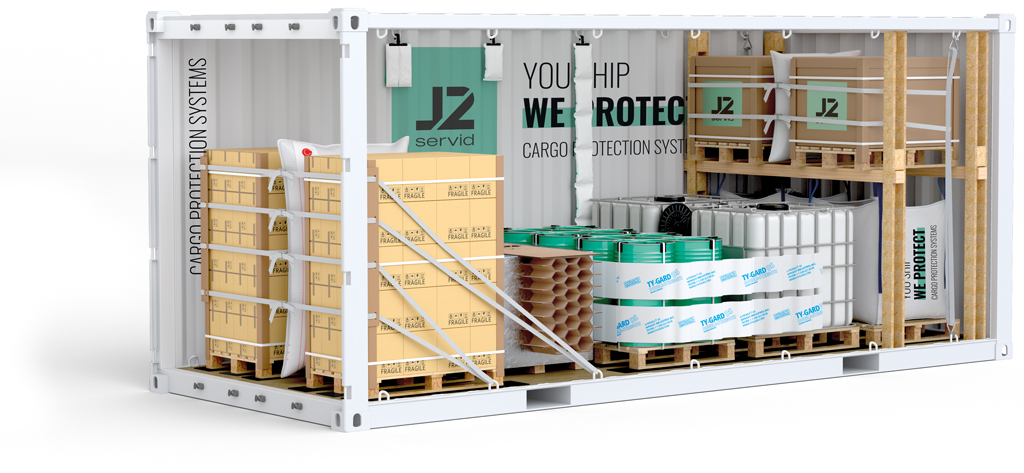 25 years of experience protecting goods
Specialists in solutions to protect your cargo during transport
Discover the different types of products for the protection of goods according to the needs of your shipment.