Make load units with our lashing straps
Fast, efficient and low-cost solution for cargo lashing for strapping your pallets.
ProStrap Buckle and ProStrap Tools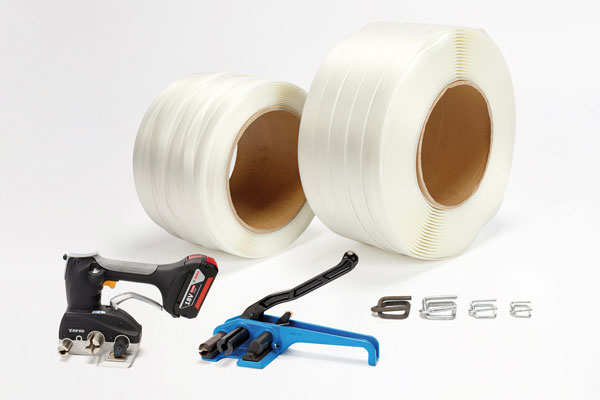 Suitable for palletizing any type of merchandise.
High quality polyester construction.
Approved and certified by various international laboratories.
Different types of width and resistance.
Available in composite.
Discover the different ProStrap models
The union buckles are designed and certified to be able to make the lashing assembly together with the ProStrap tape to strap the pallet or the load unit.
This type of buckle is galvanized and standardized. They are used in combination with ProStrap and are available in widths between 19 and 35mm.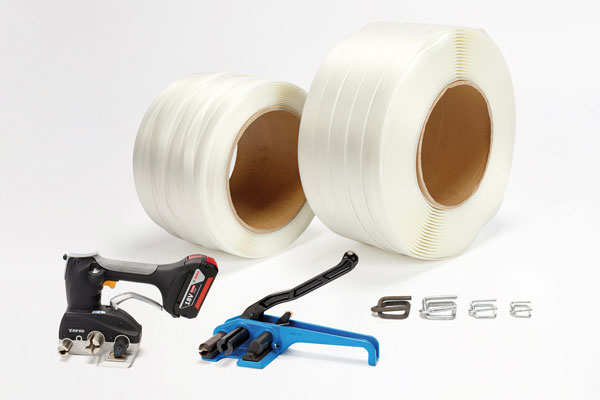 Manual or pneumatic tensioners that we need to be able to make the tension between the strap and the buckles, and thus ensure that the package is well strapped.
Lashing straps are ideal for securing bulky items such as shipping containers, boxes, and other large items. These straps can be tied to the sides of loads, using a secure knot to secure the load and prevent slippage.
Lashing straps are also used for specific fastening for light loads and products that do not require great force for fastening. These straps are often made from strong, flexible materials such as nylon, cotton, canvas, or steel wire. These lashing straps have a buckle at one end to secure the load more easily. In addition, they are used on delicate products that should not be exposed to excessive forces.
In summary, cargo lashing straps and lashing straps are specific securing tools for different applications. These straps are manufactured with resistant and flexible materials to guarantee greater load security.