The separator that prevents lateral movement
An easy-to-apply solution for load separation
ProVoidGard, reusable load separator.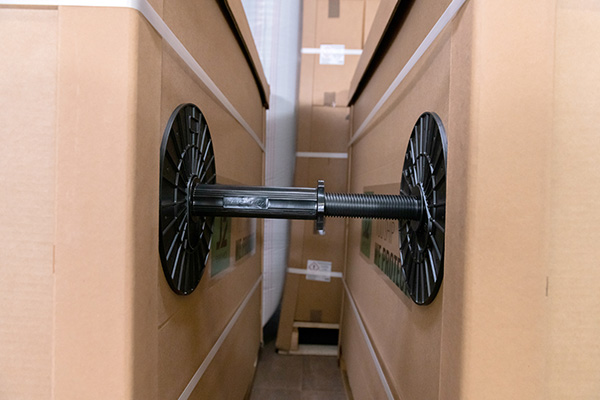 What is the ProVoidgard separator?
It is a solution that prevents the lateral movement of the load.
It is applied manually without the need for tools, so its use is very easy.
Available in two sizes: size L used for openings of 21-37 cm and size XXL used for openings of 40-72 cm.
Manufactured with a special polymer and it is a very resistant and reusable system that offers a lot of compressive strength.
Approved and certified by the AAR.