Non-slip to prevent movement of merchandise
Protect your cargo during transport
Why should I use anti-slip?
To prevent cargo from shifting during transport
Suitable for road, sea, air or rail transport
They prevent the goods from tilting
Protect your merchandise from transport movements
At J2 Servid we have different types of anti-slip to protect the load and prevent it from moving during transport. We have Anti-slip Paper (to place between the different layers of the pallet) and Anti-slip Rubber to place between the floor of the truck or container and the merchandise.
Non-slip rubber or paper to prevent movement of the load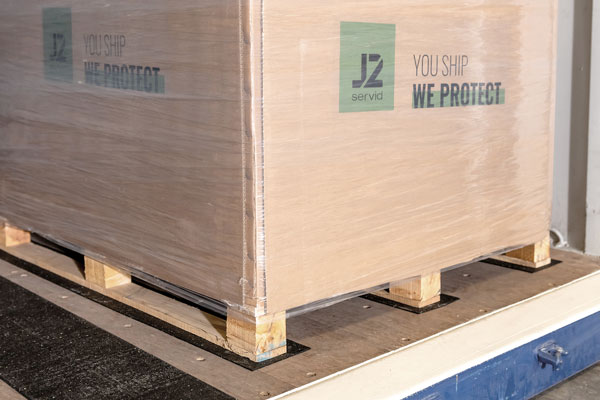 This non-slip model is made of rubber and is ideal for road transport, but also very useful for securing cargo in maritime, air or rail transport.
All rubber anti-slips for truck transport distributed by J2 Servid have been approved and certified with practical and real tests and comply with the requirements of the German standards VDI 2700, on the safety of cargo in road transport.
Made of paper, it is ideal for placing between the different layers of the pallet and with any type of packaging, cardboard boxes, plastic or paper bags…
It has a high coefficient of friction and supports up to 45º inclination without sliding of the palletized load.
With the use of the anti-slip paper, you will improve the stability of the palletized products, avoiding possible falls, and therefore, claims for shrinkage or breakage during transport.