ProBag
Twin
Inflatable Bags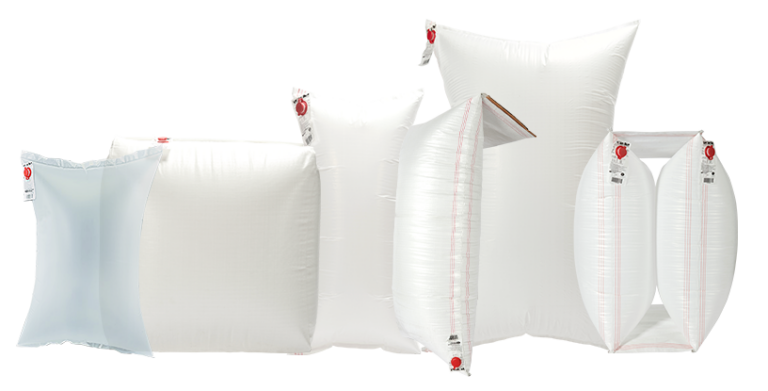 Sustainable cargo protection
Two inflatable bags in one
Protection of goods and the environment
Fill gaps up to 100 cm.
This lashing system is made up of two inflatable bags joined by two raffia straps. Unlike the first, this model is designed to fill gaps between merchandise of up to 100 cm.

Simultaneous swelling
They are made by joining two inflatable bags with 2 raffia straps, so that they are inflated as if it were a single bag. It has an inflation system through a "V" shaped hose so that they can be inflated simultaneously.

100% recyclables
Our ProBag Twins are moisture resistant with a durable outer shell and 100% recyclable.